Pay Per Head is the top source of information about pay per head services and providers. We made the website so that players and bookies can share reviews and comments about various pay per head sportsbook providers on the market today.
Our pay per head reviews are made by actual handicappers and bookies. We try our best to be as objective as possible when writing reviews. Our goal is to ensure we give details to help potential bookies find the right platform for their new venture.
We also open our comments section to ensure people can share their experiences with the PPH services. However, we will monitor the reviews to make sure they are fair.
Our Pay Per Head Mission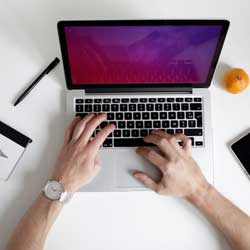 Our mission is to share valuable information to fellow bookies and handicappers. Aside from PPH reviews, we also provide bookie tutorials, bookie news, and sports news. We try our best to make sure we provide truthful and honest news and reviews.
We value our reputation as impartial PPH experts. Thus, your readers can rely on the information we share through our website. We validate all claims first before publishing news items, reviews, and tutorials.
Also, our PPH reviews are written by an impartial team composed of sports betting experts. They are bookies, agents, and players who have years of experience in the sports betting industry.